At a glance
Company
Stuttgarter Lebensversicherung a.G.
Insurance
Key figures
Registrations well above expectations after just six month
A new online presence for Stuttgarter
Stuttgarter receives a fail-safe, high-performance and expandable infrastructure. It benefits from lower maintenance costs.
Download Case Study
Stuttgarter opens a digital customer service platform
The company established a stable, high-performance and future-proof platform for customers to relieve the burden on Stuttgart's business partners. Here, digital services are provided for customers at a central location.
Download Case Study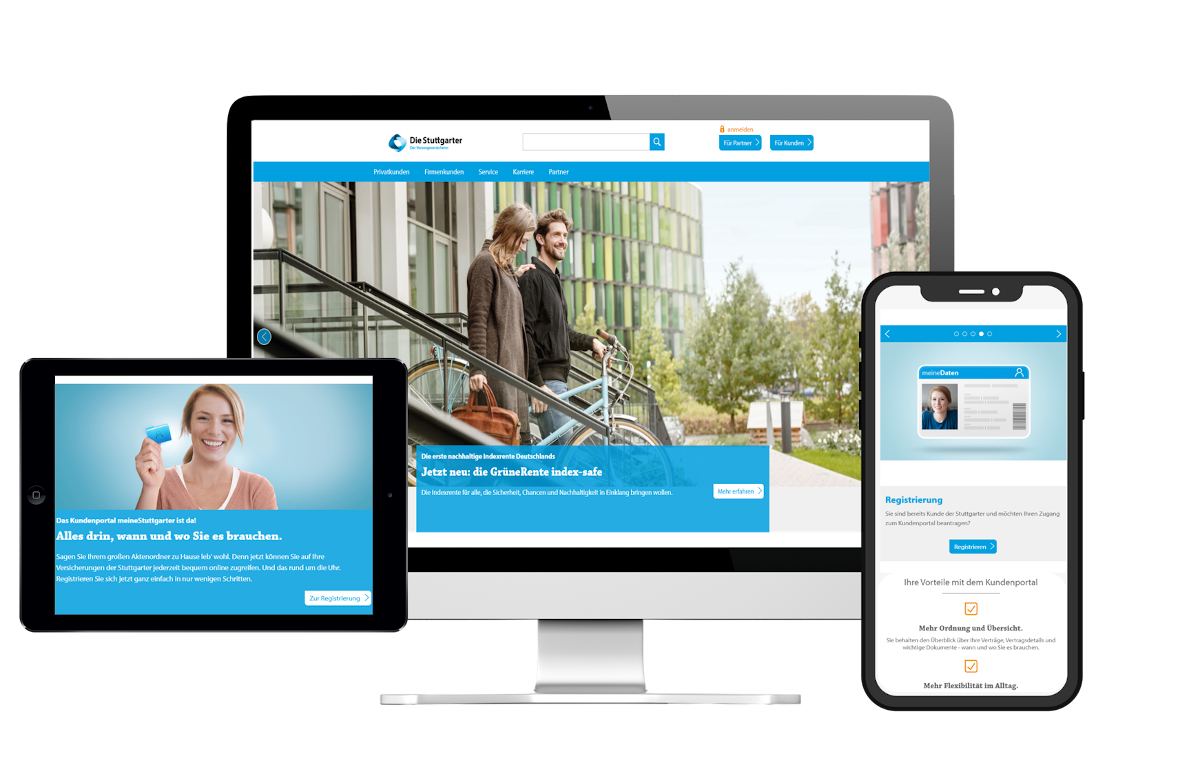 The main reasons this project was a success were motivation, engagement, know-how as well as trustworthiness and cooperation.
Oliver Braun, Project Manager Stuttgarter Lebensversicherung a.G.
Support of the platforms by USU
USU has been providing Die Stuttgarter with continuous support for Liferay-based digital platforms since 2011.
In the process, Die Stuttgarter benefits from a wide range of Liferay standard modules:
Content Management System
Asset Publishing
Authorization management
The following individual developments from USU supplement the standard:
Module for damage reports
Contract overviews in the customer portal
Offer management
Commission data management in the broker portal
In addition, USU is responsible for Liferay coaching of employees and supports Stuttgarter Versicherung in the long-term further development of the portals.
Ready to get started? See a demo!