An essential guide with best practices
SaaS is simple to run, darned flexible, and scalable like heck. But there's risk built in. If you stop using the SaaS provider, you might lose your operations and even your data. That's why understanding SaaS contract management and how to negotiate SaaS contract terms is so essential.
So what you find here is a guide to negotiating SaaS terms, understanding SaaS contract management software, identifying SaaS costs, defining SaaS contract details, and preventing potential SaaS contract issues.
What is a SaaS contract?
"Software as a Service" is a software solution that is hosted in the cloud and operated outside your organization by a third party. You pay a subscription fee to the SaaS provider to store your data, run your application, and handle the IT work that's needed. And, of course, you sign a contractual agreement for these services. With less IT and oversight comes less control and leverage. If a SaaS provider tries to raise the cost for your license or charge you for non-negotiated fees, you have three options and none are great: You can pay the fee, you can quit the provider, or you can negotiate.
→ If you pay, you must decide to accept contract terms that you consider unfair.
→ If you quit, you have to start all over and rebuild with a new provider.
→ If you negotiate, you'll need to make quick decisions under pressure before your current contract runs out.
That's why it's essential to be very specific and detailed about the terms in your SaaS contract from the start. Negotiating thorough SaaS contracts may limit potential cost increases for services, usage, data handling, and even cancellation later on. Let's talk about 10 common SaaS contract issues and the best SaaS contract negotiation practices to overcome them. Here's our SaaS contract checklist for airtight contracts!
01 | SaaS Contract Renewal
Learn how to negotiate SaaS contracts! Negotiate a price cap in case of a SaaS contract renewal to keep your future SaaS costs within budget and expectations.

If you don't cap the renewal price, the SaaS provider can increase your pricing as much as they want when your SaaS contract ends. Then you have the difficult choice of quitting the provider, which can create expenses and upheaval, especially if they run a critical service for you. You have to balance that big price increase against the effort and cost to leave the provider.
This is why we recommend negotiating SaaS terms in your initial SaaS contract, with a permissible cap of three to five percent on the increase for your SaaS contract renewal.
USU Stories
30% increase for Creative Cloud
For an enterprise customer, our consultants saw Adobe set a 30% increase for the Creative Cloud Suite at the end of a three-year contract. This was a $3 million contract that would have added another $1 million per year. How did this happen? Adobe offered a big discount for that first contract. The customer was excited and didn't think about renewal terms. Happy ending: The final negotiation with Adobe brought that increase down to 10%.
CRM database growth
We witnessed a similar situation with an USU customer using a CRM solution that generated increasing expenses every month. Their database was getting bigger because they kept adding new customers, new data, and new orders to the CRM. They had to pay extra each time they went beyond their allowed consumption in the contract. The customer had neither negotiated nor budgeted for this unpredicted expensive. Their only recourse was to regularly clean up the database in order to limit or reduce its size.
Example: Microsoft 365 renewal
You use Microsoft 365 to run and store your Outlook emails, Teams messages, and business docs in Word, Excel, and PowerPoint. If Microsoft changed your renewal terms tomorrow and increased the price by 25 percent, what would you do? Move your emails to Gmail and fire up Google Apps? It would probably be a hard administrative decision.
03 | SaaS Contract Length
Negotiate for flexibility in the SaaS pricing model to meet the needs of your growing business, both estimated and actual.
When you negotiate SaaS contract terms, try to anticipate your company's growth and only purchase licenses you need at that time. You could build in an increase or decrease of the volume over the SaaS contract length. This is especially cost-effective if you anticipate a long rollout of the SaaS product. You can't change all licenses immediately, instead transition your employees over a period of time. One negotiation tactic is to set up a multi-year SaaS contract in which you buy an increasing number of licenses each year.
USU story: Know about the true-down
An enterprise company sold an entity in their group which was 10% of their total users, and this required a corresponding decrease in licenses. Microsoft has always allowed to "true up" and increase licenses at the one year, two year, and three year mark of a three-year contract. Recently, they added a contract term that lets you "true down" and decrease the quantity at renewal. We advised our customer of this option for their next contract review.
Examples
Deploy Office 365 in POC
Your company runs perpetual licenses for HCL Domino and HCL Notes, but wants to move to Office 365 subscriptions.
You have 50,000 employees but plan to deploy only 15,000 licenses in the first year as a POC in limited regions to check for bugs.
Microsoft offers a huge discount for buying all 50k upfront, but you'd be spending money on almost two-thirds of unused services while you're still paying for Domino and Notes as well.
Extra OneDrive storage space
An Office 365 subscription entitles the user to two terabytes of storage on OneDrive. If you need more space, you have to buy a new license that increases your OneDrive storage by 200 gigabytes or one terabyte. The typical user won't need this option, but it comes as a surprise for those who do.
04 | SaaS Contract Service Details
During SaaS contract negotiations, include detailed descriptions of the services included in the SaaS contract to fully define your rights and limitations.
When negotiating SaaS terms, know that a SaaS subscription entitles you to a service description. You need to proactively ask about and fully understand every limitation on the services included. Are there restrictions on your database, your applications, or number of users per license? Most likely, these topics are not what the sales rep will volunteer to talk about – a classic case of the challenge of hidden fees again!
This scenario itself may sound familiar because it also applies to on-premise licenses. But the charges could become much more expensive and spiral out of control in a SaaS contract.
05 | SaaS Contract Terms
Incorporate any term descriptions (including URLs) in your SaaS contract to avoid the risk of reduced services or security standards.
SaaS providers change their pricing and product use rights on a regular basis, sometimes from quarter to quarter. You need to fully understand the SaaS contract lifecycle, including all the SaaS contract terms and their exact definitions, such as the contractual definition of the services provided and product user rights. Include those details into the SaaS contract to prevent the provider from changing their own definitions over time.
Don't sign the SaaS contract based on definitions that are referred to as a URL, since that information on a webpage can be edited at any time. One simple (but effective) SaaS contract practice to freeze the descriptions is to print the URL at the time you sign your, attach it to the SaaS contract as an addendum, and make sure the account rep signs off on it.
Examples
Paying for size or quantity
Sometimes a license is based on database sizes.
But how is that measured? Do we take into account the log file size as well? Is obsolete data also counted?
Sometimes the license is based on the quantity of mails sent.
But how is that measured? Do we consider a per month vision, or an annual cumulative? Are test emails also counted?
→ These are key questions all customers must understand when contracting based on a metric that is more complex than one user / one device = one license.
Avoid these security scenarios
It is a nightmare for any insurance company that their customers' personal data might be leaked. For a pharmaceutical company, the worst situation is a vaccine formula being leaked to a competitor. If you work for a software company, you need to lock down confidentiality around new product designs.
→ Get your security team involved to identify and test compliance protocols while the contract is being written.
06 | SaaS Data Security Policies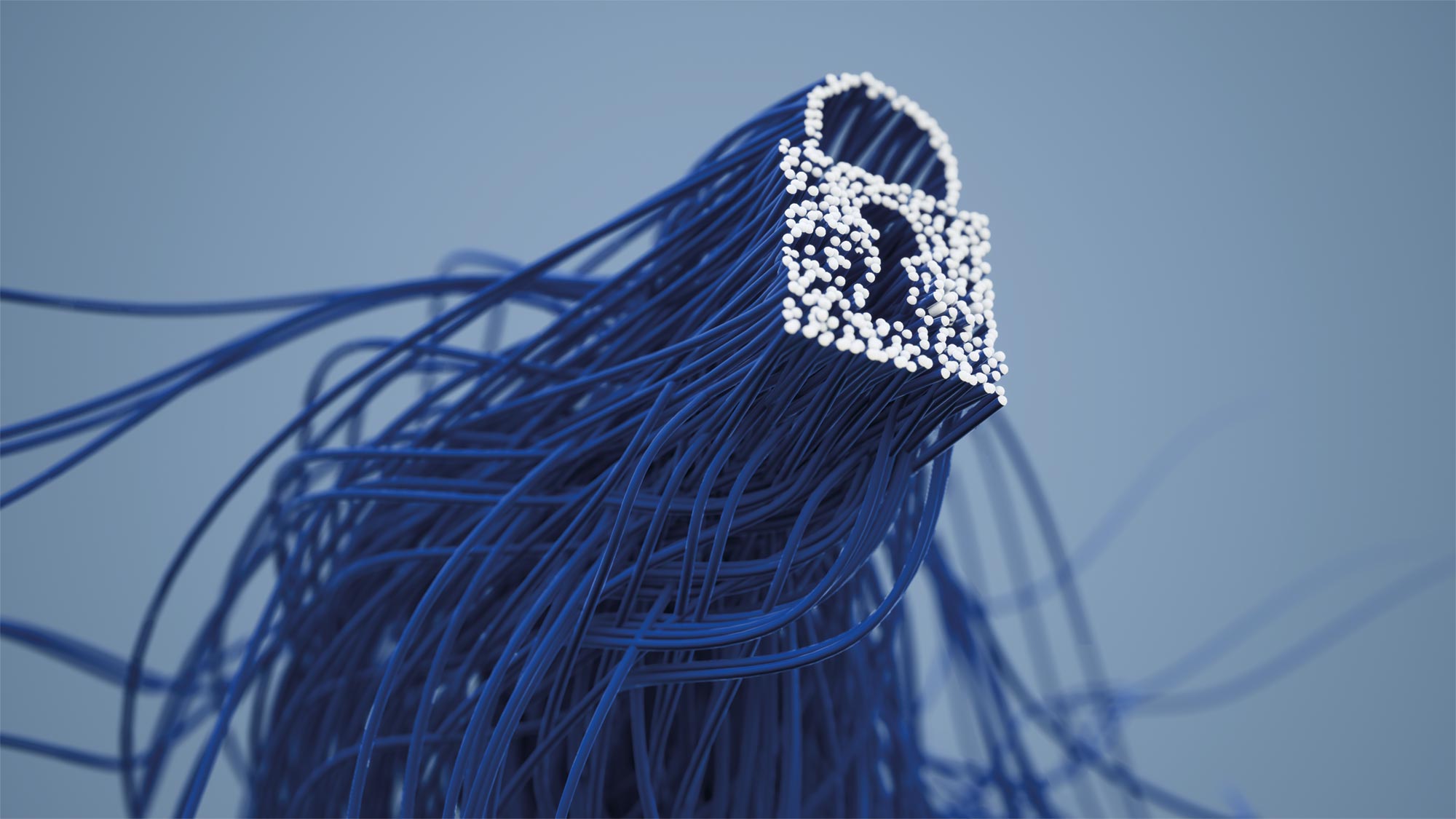 Carefully review the SaaS provider's data security and privacy agreements to ensure compliance with your data requirements, including GDPR.
Non-compliance is a risk that is very consequential between security and SaaS. When you have a SaaS contract, your data is often hosted in a third-party cloud. During your SaaS cloud contract negotiation, you need to make sure that your data is protected. This includes the security and privacy of your and your customers' data.
Ideally, you want to involve your security team during the SaaS cloud contract negotiation process. Your security team might look at the POC to see how secure the connections between your system and theirs are. Or they might perform penetration tests to approve the kind of data that will be hosted by the SaaS provider.
If safeguards are missing in the SaaS contract, the purchasing team might not willingly identify that problem afterward, and the SAM team might not see it because they are focused on what is purchased and deployed. However, the security team will be neutral in their review and assessment.
07 | Liability of SaaS Subcontractors
As part of your SaaS contract negotiation, establish and define that your SaaS provider accepts responsibility for their subcontractors.
Anyone running a SaaS environment may have subcontractors. These third-party people or companies might analyze and host data, or provide support on infrastructure.
You need to specify all SaaS contract terms and security definitions on behalf of your SaaS provider in your SaaS contract. Ask your SaaS contract attorney to make sure the subcontractors will respect the same requirements, and that you can hold your SaaS provider liable for their subcontractors' actions and errors. This is especially important for data privacy and data security, and in respect to government regulations like GDPR.
Examples
Who to sue in case of a breach?
Let's say you are a France-based pharmaceutical firm that has a SaaS contract with Microsoft. Microsoft informs you they are working with an outside consulting company to manage your servers in Asia. If there is a data breach, you can directly sue Microsoft instead of having to go after their subcontractor.
99% availability SLA
A company is running Microsoft Power BI Premium on a Microsoft Azure host. Sometimes data imports have problems due to a network issue or bug in the system. Microsoft has promised 99% availability, but your console shows 96% availability on a particular day. Your contract states that if availability is between 95 and 98.9% then you are entitled to a refund of 1% per day. This means you are owed a credit from the provider for the downtime.
08 | SLA Remediation
Ask your SaaS contract attorney to include a definition of each service-level agreement and the penalties and recourse if it is not met.
A service-level agreement (SLA) sets the expectations for products or services to be delivered by the SaaS provider, and the metrics to monitor and approve their effectiveness.
To prevent any SaaS contract issues, every SLA has to be included and defined in your SaaS contract. In addition, fully define the penalty and remediation should the provider not meet their agreed level of service.
Often this SLA is required by your purchasing team because they want to be sure they can access the systems and data they might need for future negotiations. But the infrastructure or consulting team need to enforce the penalties because the SaaS provider won't proactively review your account for mistakes.
So, remember two steps: negotiate the SLA remediation in the SaaS contract, and follow up when it's been triggered.
09 | SaaS Contract Negotiation: Data Extraction Fees
Don't assume your data will be easy or free to retrieve, especially with smaller SaaS providers. Protect yourself against fees and the hassle to renegotiate SaaS contract issues. There are two kinds of data that you might want to extract from a SaaS application: user data regarding your accounts, licensed users, their usage – all information used for compliance; and business data that you're working with regarding your suppliers, customers, transactions, plants, warehouses, such as customer lists from a CRM or product features from a PLM.
This data might require negotiation to retrieve from the provider portal. With big SaaS providers, it is generally easy to extract your data. But it could be more difficult with smaller SaaS providers. They might have developed features you need operationally, but not features to easily extract data from those operations.
It should be on your SaaS contract checklist to write contractual terms such that you won't be charged for data retrieval. For instance, if there is a built-in feature, your SaaS contract must specify that there won't be a fee for running the extraction. Or if the functionality is poorly implemented, and you need help, there won't be a fee for the provider supporting that feature or completing a manual extraction for you.
USU story: Adobe buys NeoLane
What happens when your SaaS product is purchased during your contract period? We saw this happen with NeoLane, a CRM company that was purchased by Adobe. The application was redesigned by Adobe and the new version was offered as a paid upgrade. Our customer who did not have contract limitations in place was asked to suddenly pay twice the price of their contractual maintenance.
Example: Salesforce data to SAP ERP
You are the manager of customer deals in the sales force and when a deal closes you want to export and store those invoices in SAP ERP. You'd like to run reports on their monthly spending, then extract that data and put it on an Excel spreadsheet. If you're in Europe, interoperability is regulated by law: any application must be able to send data to another application. However, there might be hidden fees – there's that challenge again! – if you do not specify the terms in your contract.
10 | SaaS Contract Checklist: Transition & Extension Fees
Include contractual terms for transitioning your data to a new provider, and extending your subscription to an acquired company or tool.

You got a big discount on an initial three-year SaaS contract, and you're ready to extend it for a fourth year. But when you negotiate the new pricing, the SaaS provider proposes a big increase, such as Adobe trying to triple the cost of Creative Cloud in our example under point 1.

If you decide to cancel the SaaS contract and transition to another SaaS provider, there might be other challenges. Does your existing SaaS contract stipulate that all data sets, system connectors and tool configurations will be retrievable and easily transferred to another application? If they are retrievable, does your SaaS contract protect you from transfer fees?

To avoid any SaaS contract issues, specify details in your SaaS contract that cover scenarios in which your SaaS provider or their product is purchased. If you are forced to negotiate your next SaaS contract with a different provider, they might try to charge you for moving to their re-released product. During SaaS contract negotiation, consider the following aspects: access to support, rights to updates, rights to upgrades, and rights to new versions that changed under the new provider.
Conclusion
Contract negotiation is about worst-case scenarios. You want to ensure your SaaS contract covers all of them, or enough detail that you are comfortable with the risk.
SaaS applications can be powerful and efficient tools for your business. Your subscription might include upgrades and updates, access to customer service and maintenance, as well as administration and hosting. You can pay the SaaS provider to handle technical functions that will free up your internal IT team, such as providing a server, installing a database on the server, or maintaining the server OS.
But less IT means less control and less leverage. And that can result in unexpected fees and budget overruns.
That's why the professional oversight of your SaaS contracts is so important. It's crucial to know how to identify and negotiate missing SaaS terms, stay on top of changing SaaS contract terms, and have the support of a SaaS contract attorney to insist on contractual agreements. This is where licensing specialists like our USU consultants can help. Contact us any time!
Learn more about our solutions.
We present our service portfolio and answer your individual questions - free of charge and without obligation!